Features:
Improved coil efficiency reduces the need to generate high voltage
Driving circuit is integrated into top of coil
Cylindrical ignition coil eliminates the need for ignition wires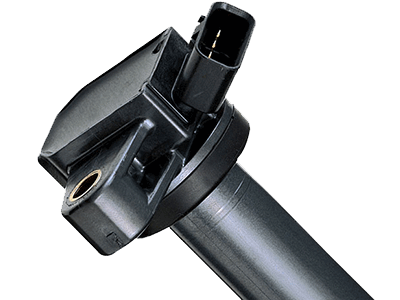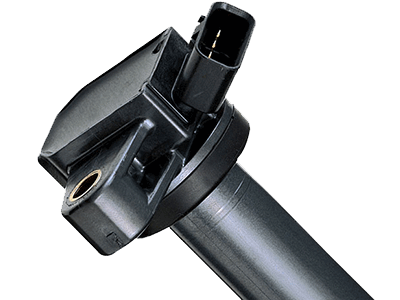 Eliminates phantom misfires

Small in size, light in weight and easy to install

Provides maximum available voltage under all operating conditions
High-Energy Ignition Output
A leader in direct ignition technology, DENSO developed the auto industry's first compact stick-type ignition coil. The space-saving design, since adopted by many of the world's leading automakers, requires no high-tension ignition cable, fitting neatly into the engine's spark plug bore. Along with its stick coil technology, other advanced features pioneered by DENSO include micro-sized driver circuits and diagonal inductive windings. In the development of today's high-tech ignition systems, the automakers and DENSO are full partners.
That same expertise is put to use on all DENSO ignition coils regardless of their configuration. Each DENSO ignition coil is designed and optimized for its specific application, then continually improved by DENSO's global engineering team for maximum performance. One key to effective combustion in today's low-emission, high-efficiency engines is consistent, high-energy ignition output. DENSO direct ignition coils deliver it.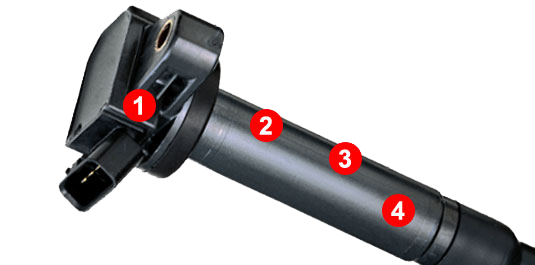 Driving Circuit – DENSO has developed a small-size integrated driving circuit into the top of the coil.
Superior Quality Components & Materials – to ensure optimal performance.
Tested & Inspected – to ensure high quality.
Diagonal Windings – to eliminate sectioned bobbins, reducing size and weight.
Knowledge Base Information Available
[ultimate-faqs include_category="Ignition Coils"]