Providing quiet, trouble-free operation

Accurately meters pressure for better performance

Built-in choke coils minimize radio interference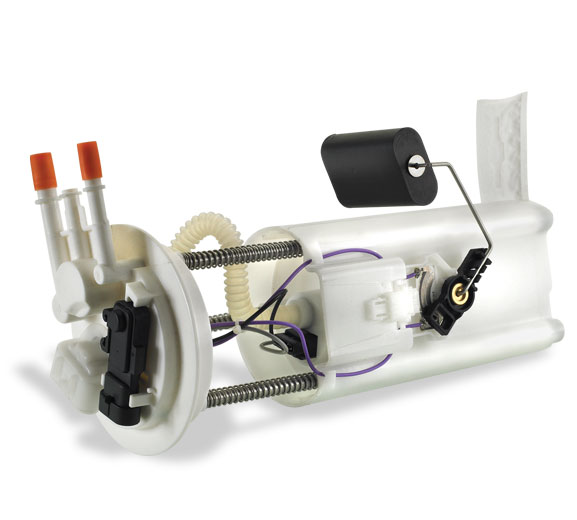 Not All Fuel Pumps are Created Equal
Reliability
DENSO's proprietary turbine pump technology delivers the highest sustained fuel pressures in the industry, and this is why our pumps are chosen as standard equipment by the world's most demanding OEMs, especially for their premium vehicles.
Efficiency
DENSO's open-vane impeller is more efficient than competitors' closed-vane impellers. Our ultra-efficient design yields low amperage requirements to ensure optimum flow rates are maintained over time.
Silent Operation
DENSO carefully balances every unit to guarantee the quietest operation possible. The armature in a DENSO fuel pump is precision balanced at 3,000 rpm, and then spun again at 8,000 rpm to minimize noise and vibration. Many competitors do not balance their armature at all.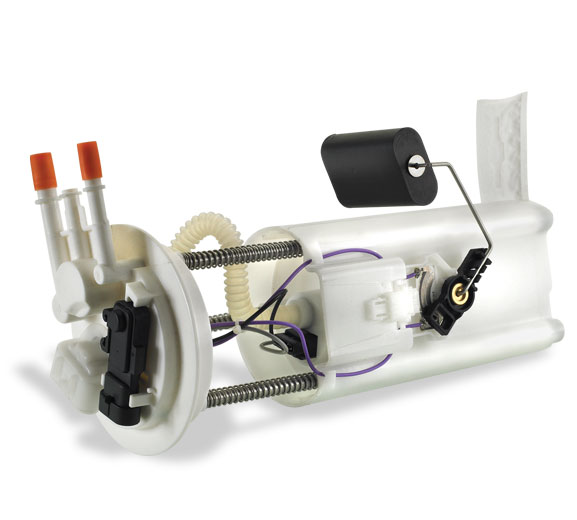 1. Armature – Ultra-high balanced to minimize noise and vibration.
2. Turbine Technology – Delivers fuel with minimal pressure pulsation for quieter operation.
3. Check Valve – Maintains consistent system pressure for superior hot fuel handling characteristics.
4. Relief Valve – Protects the fuel delivery system.
5. Choke Coils – Minimize radio interference.
6. Brushes – Designed for durability, efficiency, and low-resistance operation.
The Fuel Pump Module
The Problem with Today's Aftermarket Modules
Most modern day fuel pumps are designed and sold as a complete assembly called a fuel pump module, and most modules are designed to accept only the OE pump or a low-quality "knock-off." The OE module comes with a high price at the dealer, while the lesser-brand may be competitively priced but is often unreliable. After all, when it comes to reliability, it's all about the pump.
The DENSO Solution Module
Finally, DENSO has the solution! We've redesigned these modules to incorporate our high-quality fuel pumps. Now you can have the quietest, most reliable fuel pump available, custom-fit into vehicle specific modules, for applications where DENSO is not the OE supplier. DENSO Fuel Pump Modules offer you the best of all worlds: DENSO's proven fuel pump technology combined with First Time Fit® quality and convenience. That's a win-win combination!
Other Key Features of DENSO Solution Modules
DENSO's proven turbine fuel pump technology
2×2 to 1×4 harness conversion pigtail included
Upgraded fuel pressure sensor
Upgraded sender card with 5-finger wiper
External compression springs reduce the possibility of chaffing the reservoir
Tests have proven DENSO Fuel Pumps offer more than triple the lifetime with the same flow performance and half the power consumption of competitive fuel pumps
The Logical Choice…
To maintain optimum fuel economy and low emissions — modern vehicles require an efficient fuel pump.
DENSO First Time Fit Fuel Pumps deliver on all counts, and they are designed to fit perfectly the first time.
DENSO is both an OEM and aftermarket supplier of fuel pumps and fuel pump modules. In addition, DENSO also produces fuel pump modules for non-OEM applications, and the product offering for non-OEM fuel pumps and fuel pump modules is expanding to accommodate a wider range of vehicles.
DENSO First Time Fit Fuel Pumps and Modules: the logical choice when you need a new fuel pump or a complete fuel pump module.
Knowledge Base Information Available