Features:
Premium cores and precise OE assembly benchmarks
Designed to meet grueling heat and electrical requirements
First Time Fit provides perfect mounting with no belt/pulley alignment issues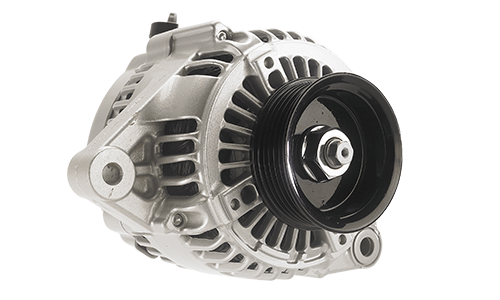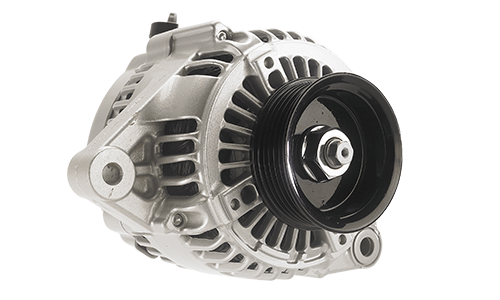 Service professionals preferred DENSO's alternators for a trouble-free solution

OE-quality fit, appearance, and durability

Full compatibility with sensitive electronics systems

Compact and lightweight design
Alternators
DENSO alternators are not only original equipment on many of the world's top production cars; they are a favorite in motorsports as well, where their light weight, high efficiency, and durability under the most grueling conditions make them the natural choice. Remanufactured DENSO alternators go through a grueling process: Stators and rectifiers are tested to 300 volts, while rotors are submitted to 600 volts, all to ensure reliable performance. Rotor slip rings are buffed to an 8 micron surface finish, with run out limited to 20 microns, minimizing brush wear and abrasion. Bearings are validated to OE standards and loaded with premium OE-standard lubricants. New or remanufactured, a DENSO alternator is a quality component.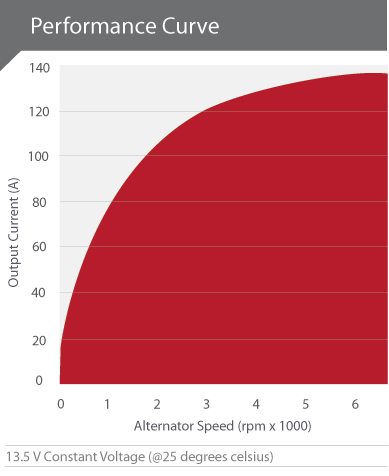 Offered in versions from 40 to 160 amperes and beyond for hundreds of specific vehicle applications, all alternators meet DENSO's rigorous First Time Fit® standards. Contemporary cars employ dozens of sophisticated electronic systems from bumper to bumper, placing heavy demands on the charging system. The alternator is no place to cut corners. DENSO First Time Fit alternators meet or exceed all manufacturer standards, mount properly with a minimum of installation issues, and provide years of reliable service.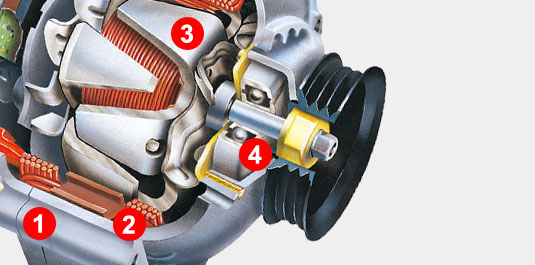 1. Housing – Re-tapped to OE standards and damage-checked for heat warping, corrosion, or improper surface alignment.
2. Stator – Insulation tested to 600 volts.
3. Rotor – Performance and insulation tested to 600 volts.
4. Bearing – 100% tested to OE standards.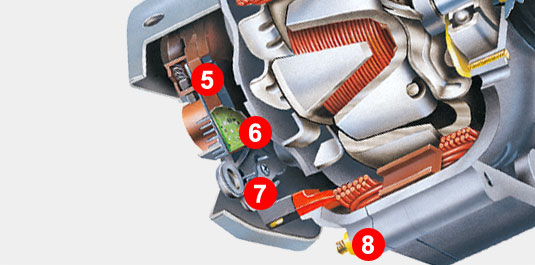 5. Slip Ring – Re-machined to an average of 8 microns (20 micron run-out maximum).
6. Voltage Regulator – 100% voltage tested to OE standards.
7. Rectifier – Performance tested to 300 volts.
8. Hardware – 100% stripped and replated.
Knowledge Base Information Available